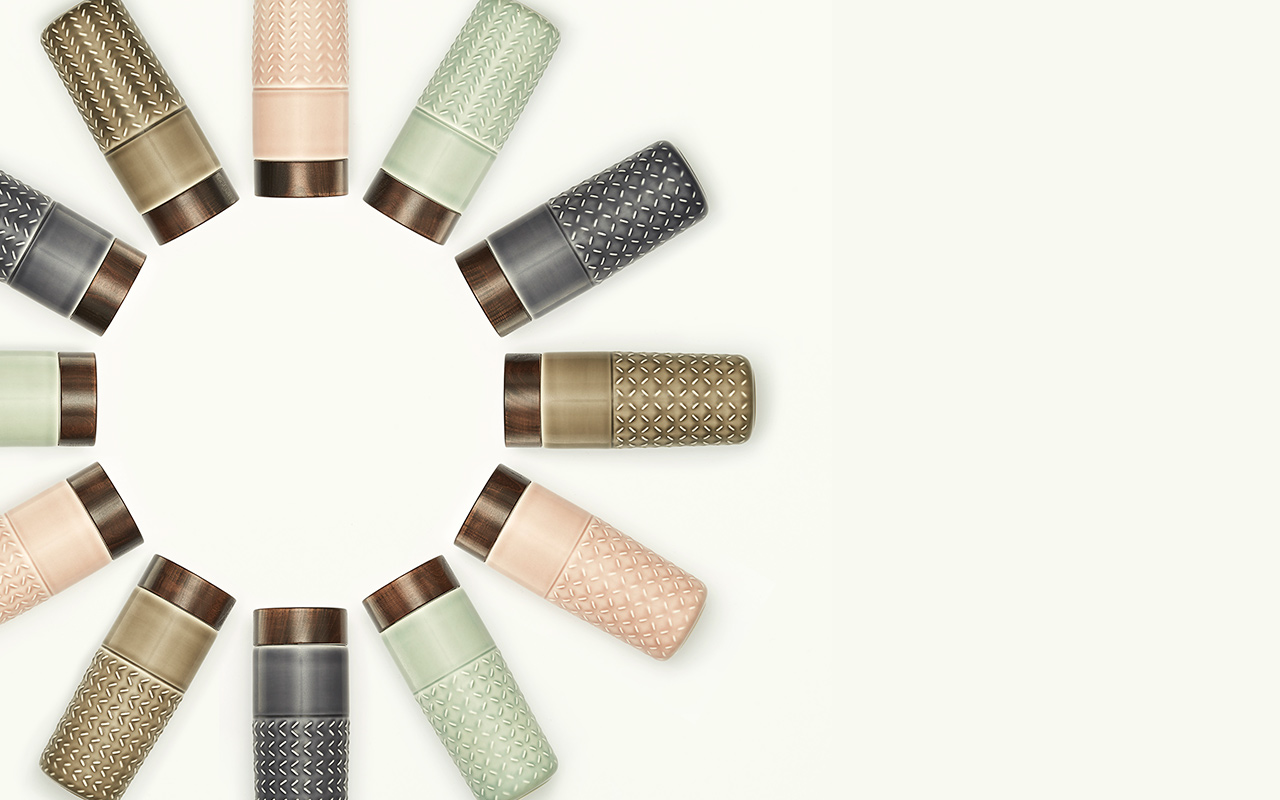 SCROLL DOWN TO DISCOVER THE COLLECTION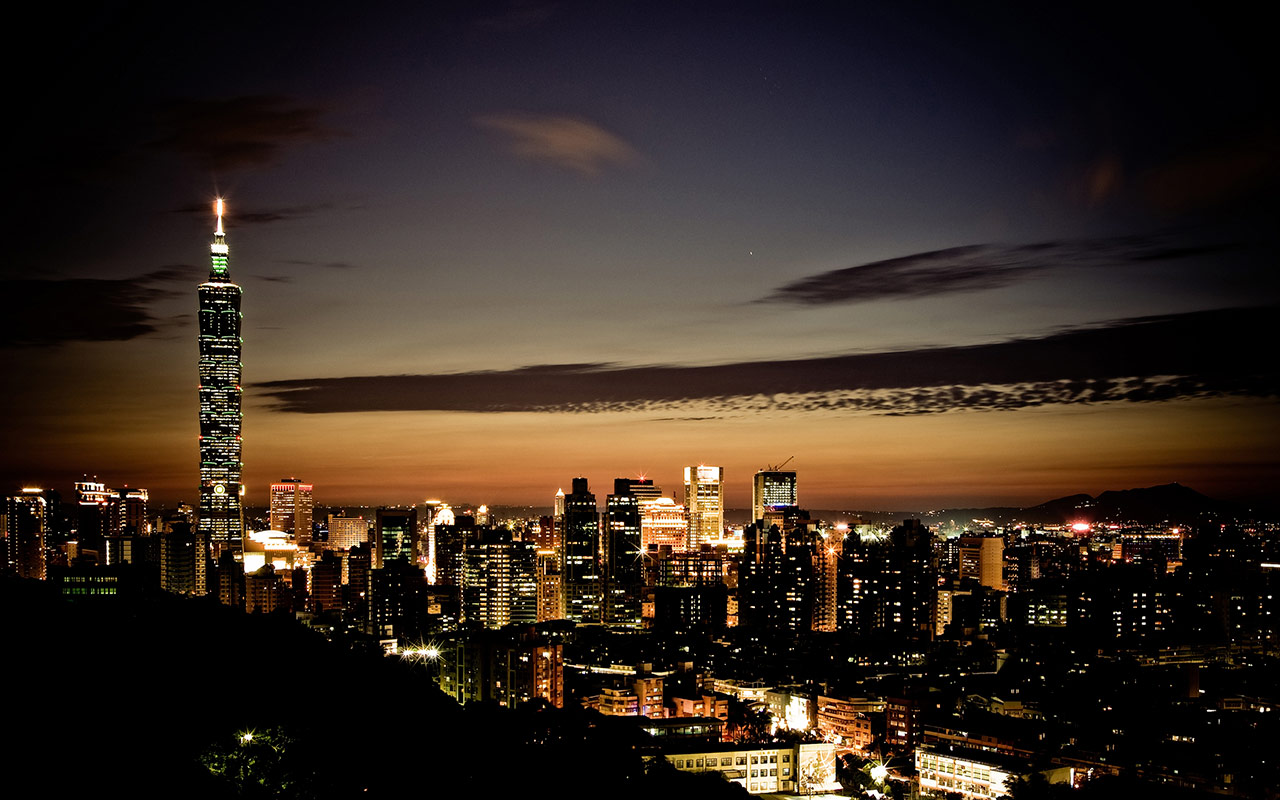 CAN AN ICONIC BUILDING
INSPIRE AN ICONIC PRODUCT?


INSPIRED BY THE WORLD TRAVELLER, THIS COLLECTION OF TRAVEL MUGS IS NAMED AFTER ONE OF THE MOST ICONIC AND TALLEST SKYSCRAPERS IN THE WORLD LOCATED IN TAIPEI. ONE-O-ONE EMBODIES THE BUILDING'S FAÇADE THROUGH A TEXTURE EFFECT DESIGNED BY THE ITALIAN CREATIVE AGENCY HANGAR DESIGN GROUP.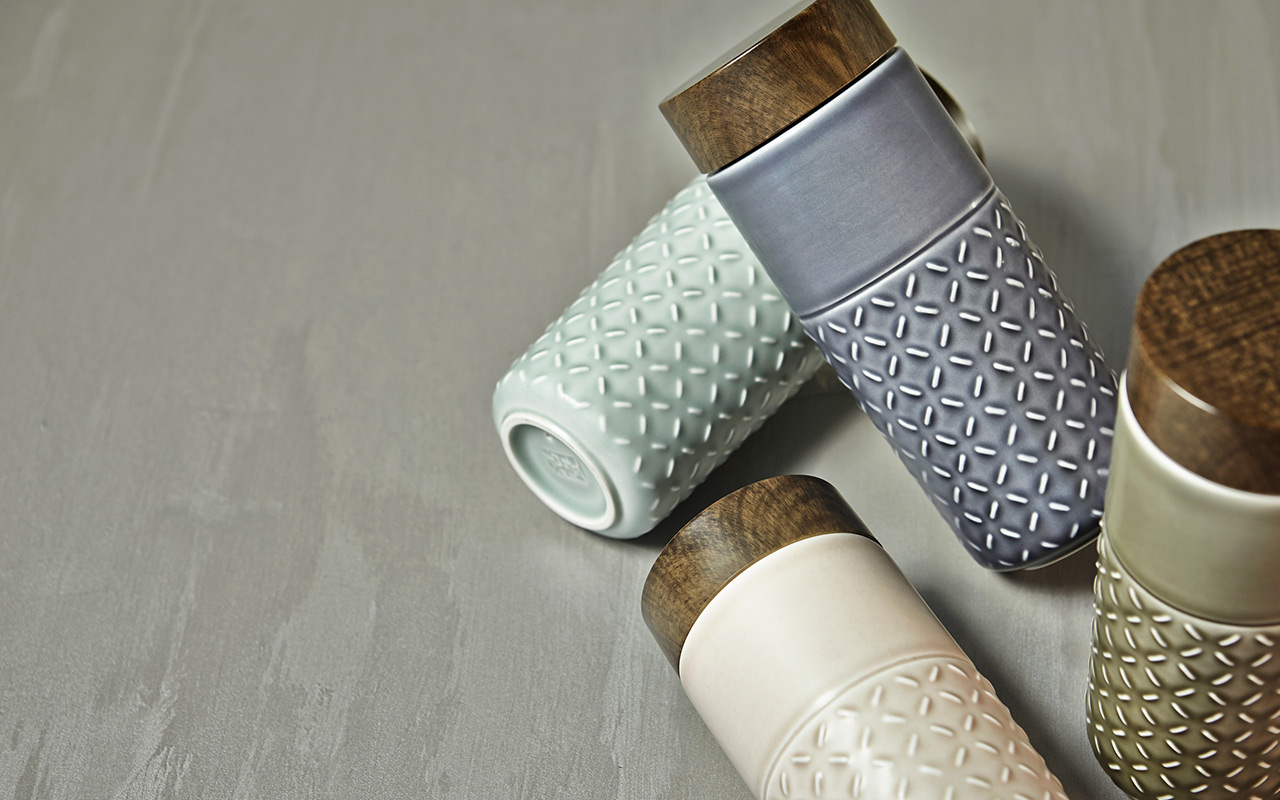 ONE-O-ONE INTEGRATES ASPECTS OF BOTH THE TRADITIONAL CERAMIC ART OF CHINA AND EUROPEAN STYLE DESIGN. AS PART OF THE LIVEN PRODUCT LINE, IT HAS THE ADDED HEALTH BENEFITS THAT COME FROM THE UNIQUE MANUFACTURING PROCESS WHICH CAN PURIFY THE LIQUID CONTENT. ONE-O-ONE, WITH ITS MINIMAL AND MODERN DESIGN, COMES WITH A FAUX WALNUT LID AND AVAILABLE IN FOUR TRENDY COLORS: MINT GREEN, OLD-ROSE, STONE BLUE AND MOCHA BROWN.

BY INTEGRATING ORIENTAL AND WESTERN CULTURAL CONCEPTS, HANGAR DESIGN GROUP INCORPORATES THE THEMES OF "FLYING TO THE CLOUDS", "DREAMY STARRY SKY" AND "FREE SOARING" AS DESIGN ELEMENTS OF ORNAMENTATION ON THE BODY OF THE ONE-O-ONE TRAVEL MUG, SO AS TO EXPRESS HUMAN BEINGS' LOVE OF LIFE AND DESIRE FOR FREEDOM.
OLD ROSE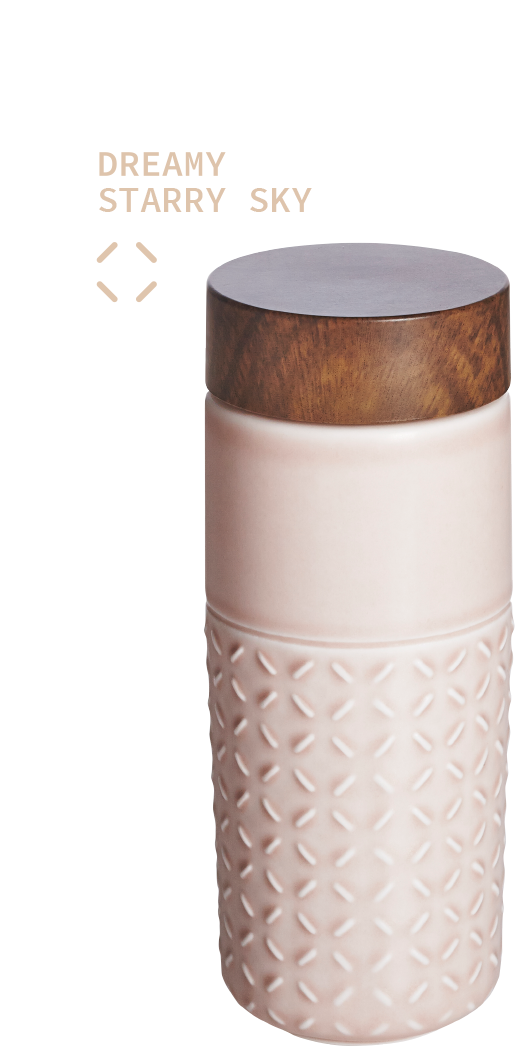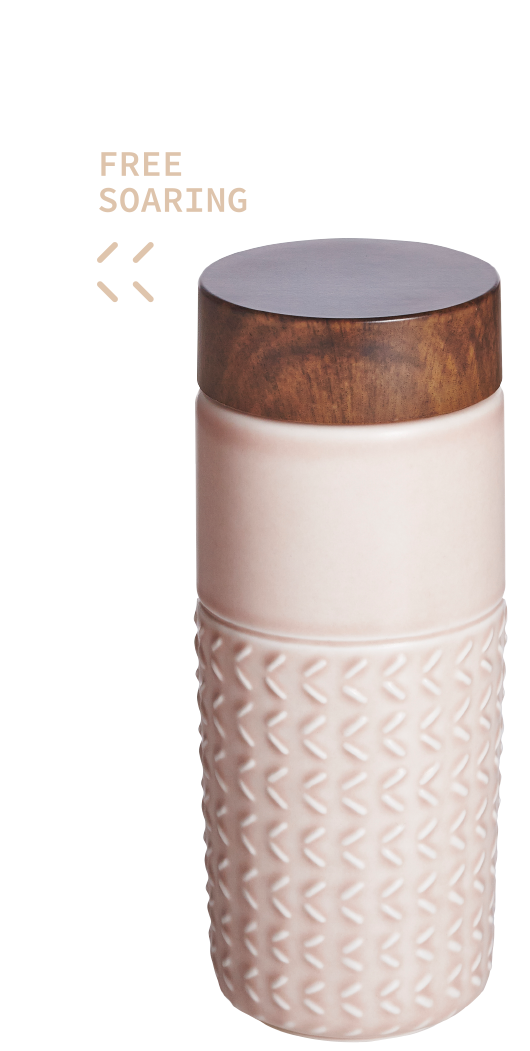 MINT GREEN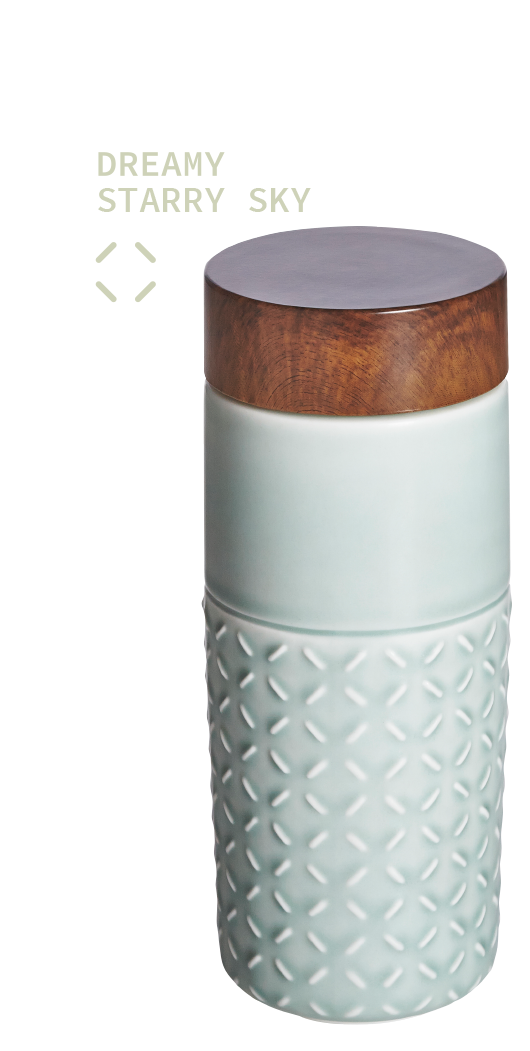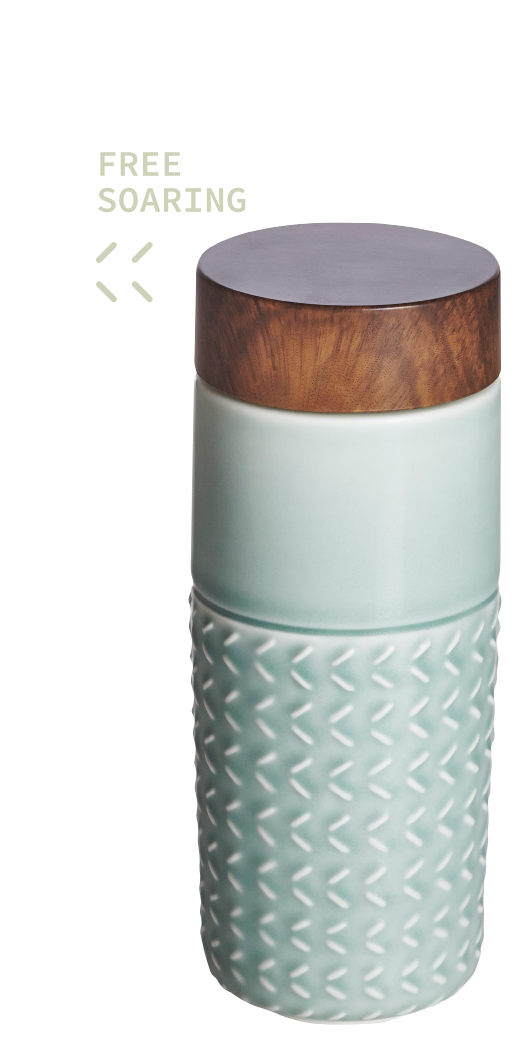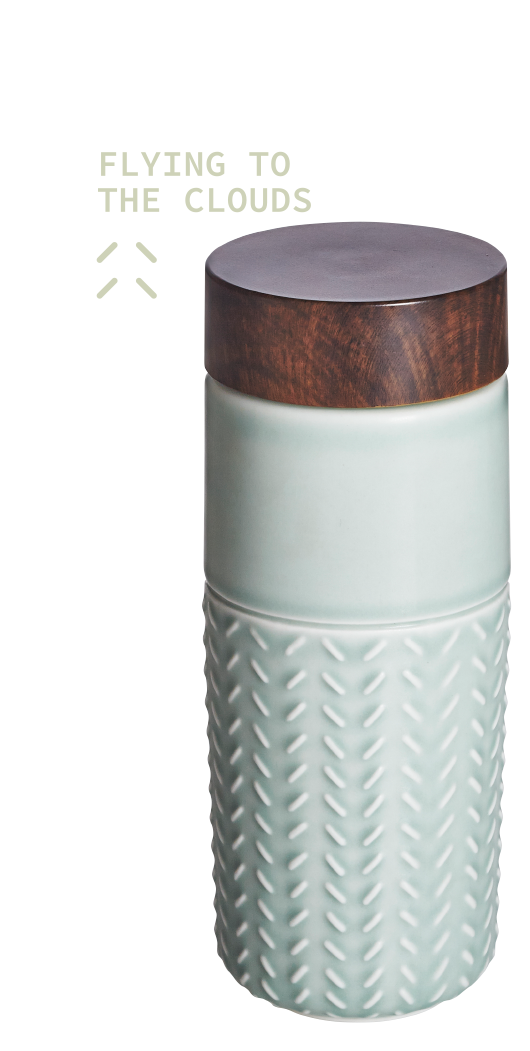 STONE BLUE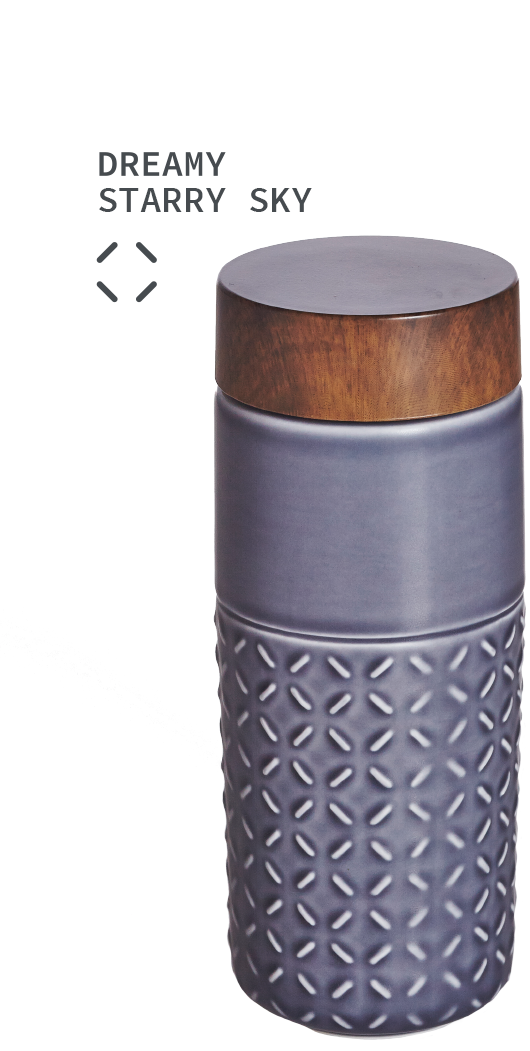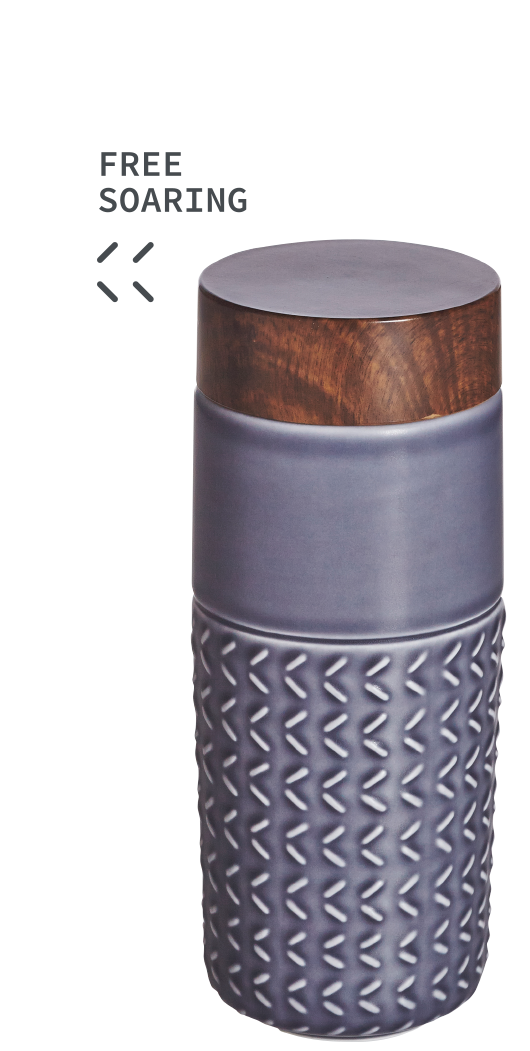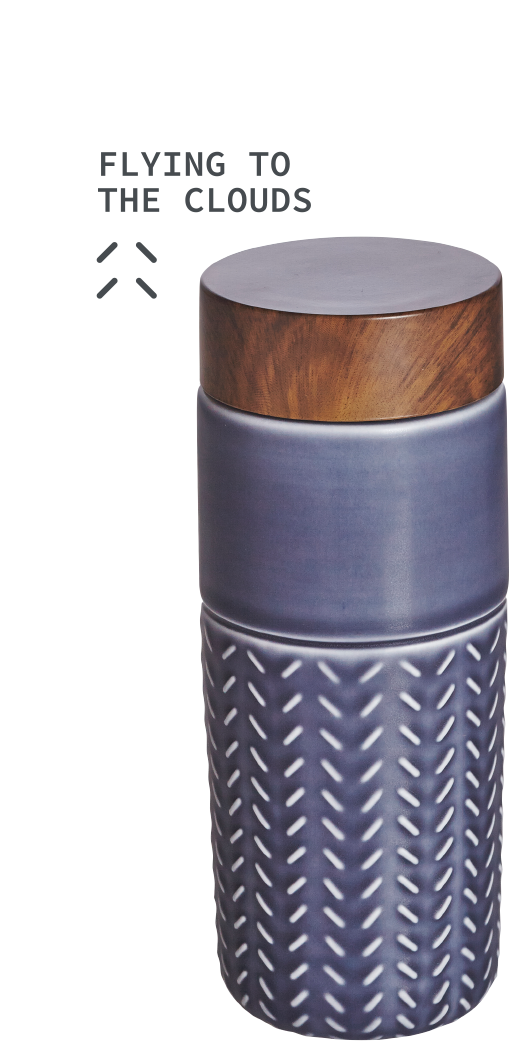 MOCHA BROWN